In the last year fashion has become more political than ever, with activism becoming the biggest trend of all.
Whether it has been Brexit or Trump, name it and you can be sure fashion has stood firmly against it. And here at PMHQ we love that fashion has used its huge influence to make a stance against things that affect women and the wider wold that we live in.
So far, 2017 has felt a bit like the year where the world has regressed; rights of women and minorities seem to be more challenged than ever – and in some areas have even been revoked. What's worse, the people who are in charge and have real power don't seem to care.
With fashion's main consumer being female, it seems that fashion wants to empower and stand strong with women. One of the recent movements in fashion has been the rise of the fashionable feminist. While women gathered to march in cities across the globe, fashion has done its part to help women express what's on their mind.
Yes, we're talking about the influx of slogan tees with political messages and words of empowerment on them. We love all the slogan tees that are around and were showcased via street style this past fashion month. It all started with Dior's 'we should all be feminists' tees,  and the high street has followed suit with some cheaper options – because getting your voice heard shouldn't cost the earth. Everyone from Topshop to Etsy and Amazon have their own options, so we can all say what's on our minds.
Fashion is not going to solve our problems, but why not stand together and unite via fashion to make our voice heard. It's 2017 and it's the year that we can say we disagree with what is going on around us, and make a change together.
So show the world that you care and support your fellow humans by wearing your activism loud and proud! 
Topshop t-shirt, available here.
Feminist jumper, available here.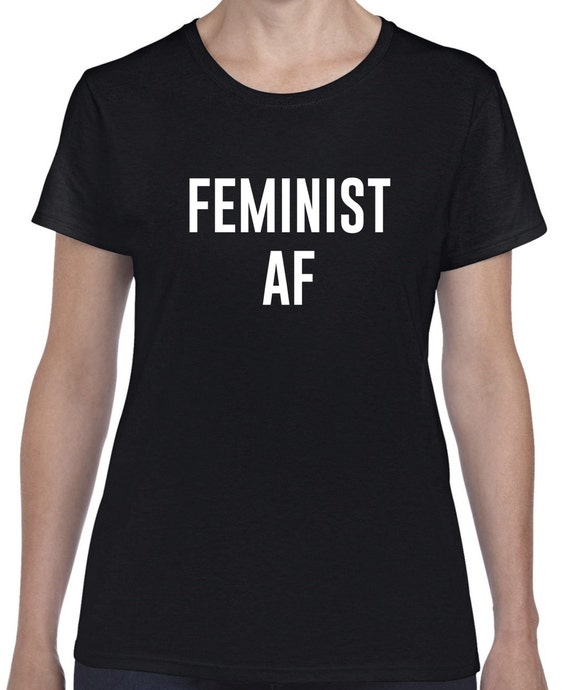 Feminist AF tee, available here.